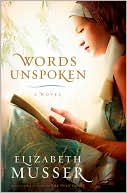 This is the story of a nineteen-year-old girl struggling to overcome her mother's tragic death. Eighteen months earlier, Lissa Randall and her mother were driving on the highway when a freak hail storm showered down on them. Lissa skidded and stopped the car safely, but when her mother got out to switch drivers, she was struck down by another car. Lissa feels like a failure and at fault for her mother's death. She searches for a way to overcome her grief and deal with her father's attitude toward her. The book follows her journey trying to get in the driver's seat again and get her license so she can have a renewed sense of freedom from her father, feelings of failure, and self-doubt.
But this book is not just about Lissa. It's about several other characters as well. Two sisters, an older husband and wife who run a driving school, a hot-shot stock broker, and a young publisher's assistant who is looking to get to the top. By the end of the book you understand why all these characters are involved, but for the first half or a little more you sit wondering why you're reading about all these characters when really it's Lissa's story you want to hear. The beginning was very disjointed for me. I didn't really understand why we were meeting all these new characters or why we cared about their story. But as I continued to read, I began to realize how they all related to each other.
I received this book from LibraryThing's Early Reviewer program and I wasn't aware that it was Christian fiction when I requested it. The book description sounded interesting to me, I didn't bother to check the publisher's page (I've learned my lesson there) and there was nothing overtly religious in the book description. I fully admit, I am not a regular church-going gal so I had to go into this book with an open mind. I think if you enjoy reading Christian fiction, you might really enjoy this story. It shows how when people hit rock bottom, their faith can really pull them through. And I can appreciate that sentiment. It wasn't until the second half of the book that the truly Christian nature of the book came out. I have to say for me, it was a bit much, but for others they may truly enjoy it.
***********
I've decided to giveaway my copy of this book! If you are interested in receiving this gently read ARC copy of Word Unspoken, enter by leaving a comment on this post. For three extra entries follow our blog or become a new subscriber. Sorry this one is only open to the US and Canada. I hate to do that, but my postal budget is low right now. We'll have more contests open to international entries in the future! I'll leave this contest open until May 23rd at noon.